Hi Lovelies!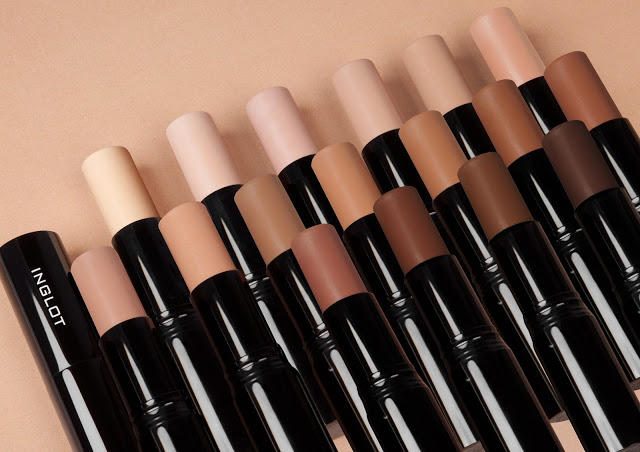 This week I will be featuring several makeup brands in Sweden that cater to darker skin tones in their products. I will explain the use of each product as well as swatches to give you all an idea of the variety of shades they have in store as well. First up is one of my favourite brands Inglot who have been featured previously. This week i will be going through their different foundations, shades and best uses of each one including their concealers as well.
Stick foundation
Here are the shades that I own from Inglot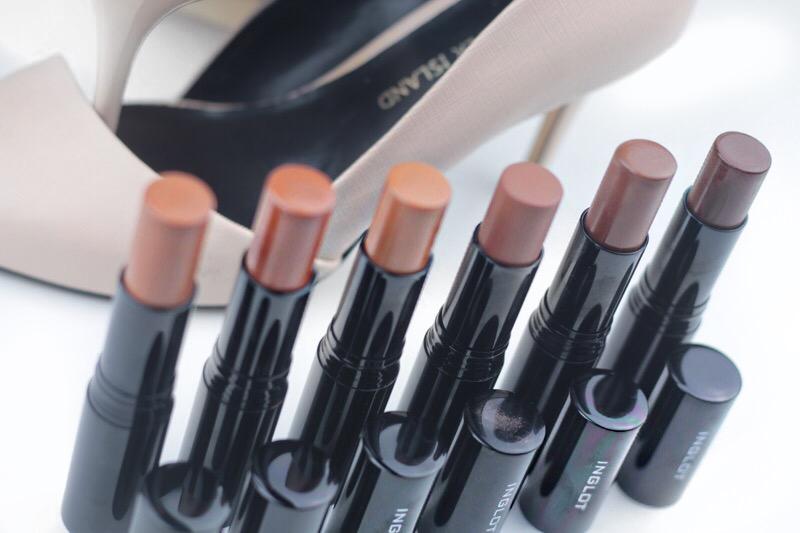 So we begin with the stick foundations. A lot of you have been asking of where you can purchase Black Opal and unfortunately shops have not yet begun to bring them in so on my journey to find a stick foundation that works as well and has the same shades i stumbled upon . Located in Mall of Scandinavia in Stockholm as well as in Malmö at Triangeln and of course available online as well.
I personally have three uses of this foundation, i use it to contour, i use it to highlight and i can also use it as my main foundation. I use a damp beauty blender to blend the product out and give me flawless finish. this lightweight cream foundation conceals, corrects, and beautifies naturally! The different stick foundations have varying undertones that go from neutral to yellow to red which is perfect for us with darker skin tones since it can match a variety of undertones.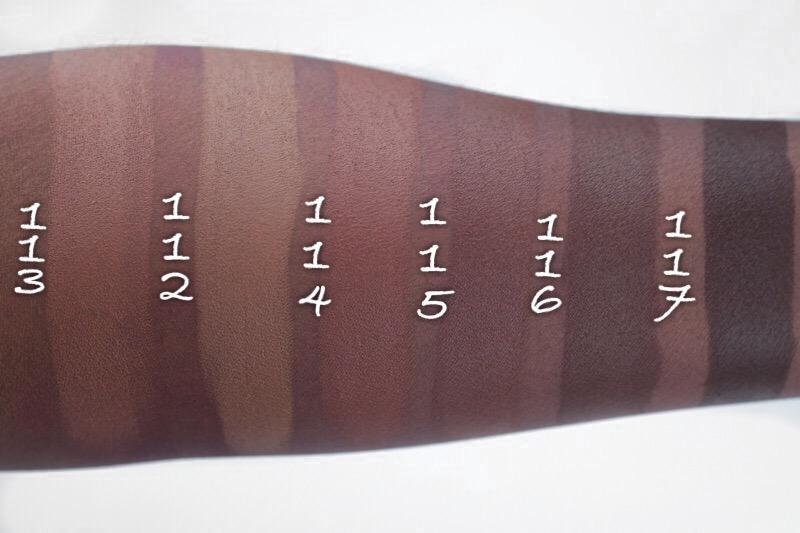 One of the darkest shades is 117 that even lighter tones can use as a contour. For reference i am 114 and i am a medium dark tone which means you can be 3 shades darker and 8 shades lighter and still find a match.If i was a yellow undertone i could also use 113 but that would look ashy. Remember lovelies if the undertone doesn't match the product then you will end up ashy as soon as the product oxidizes (i.e after applying the product the air will interact with it and it will end up another shade after 15 minutes)
below the product was on my skin for 30 minutes and they stayed true to their initial shade.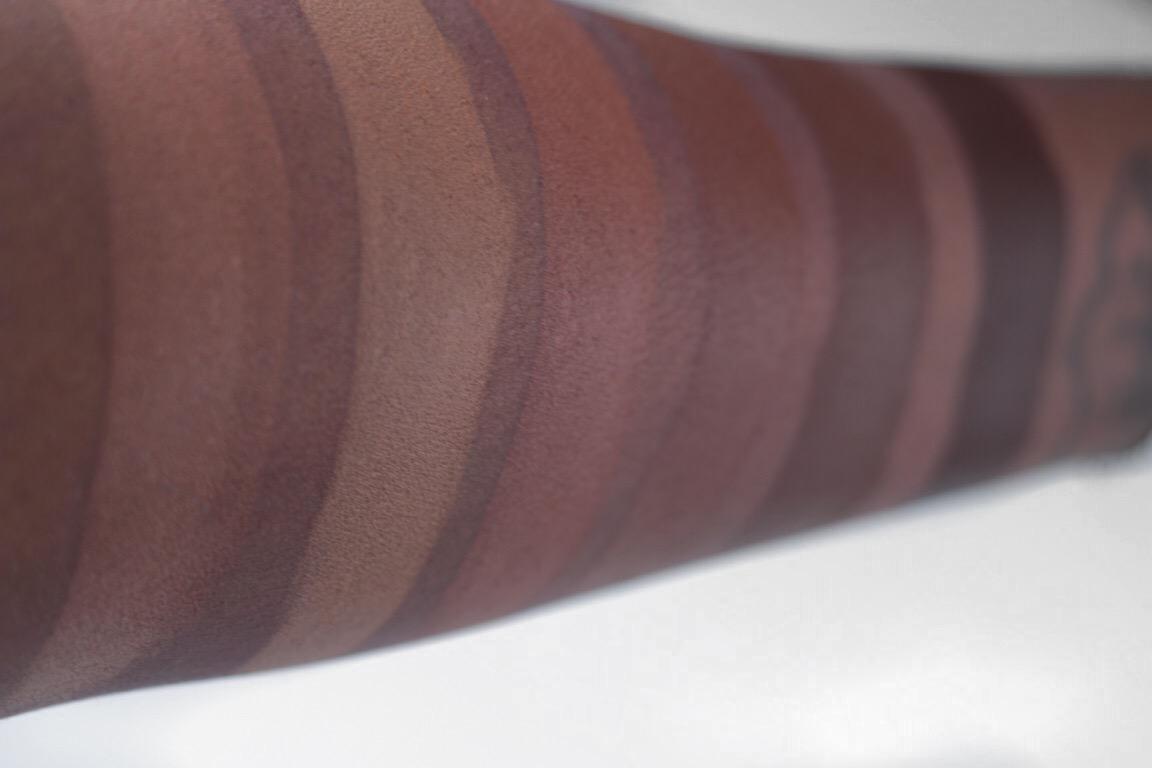 The consistency is slightly creamy and it blends out evenly on the skin. The coverage goes from medium to full coverage and it feels very light on the skin and evens out the skintone without looking cakey. The consistency also means that it will cover up minor skin bumbs. The finish is semi matte which makes it very good for oily skin and its photo friendly too.
The only product i would compare this to is the MAC full coverage and the only difference is that the ingredients in this product are more skin friendly.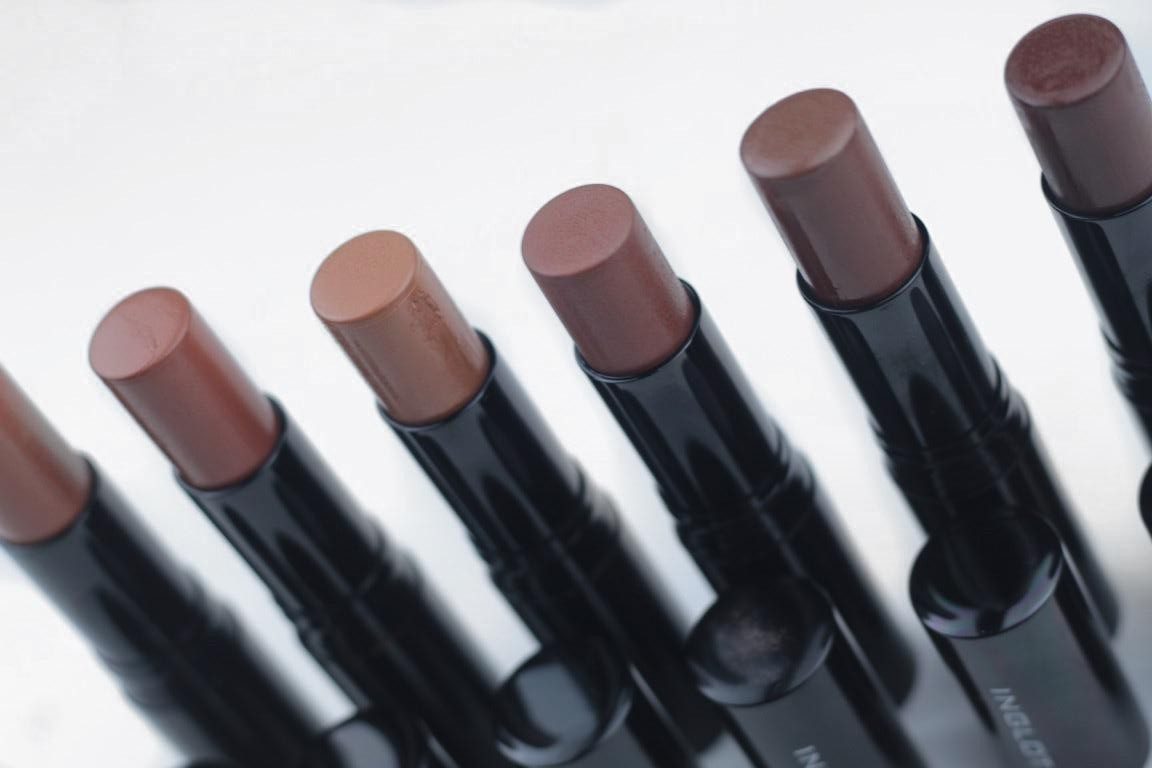 Mine lasted 5-6 hours of wear without failing me, if you have very oily skin i would recommend you use the mattifying primer before applying the foundation. Other than that it works on all skin types, covers up hyper pigmentation nicely and flawlessly, the price range is available for most pockets and it can last you a good 6 months if not more.
Will i be repurchasing this? oh yes and i use it in my kit for clients and for makeup course as well.
If you want further information check out:
https://www.facebook.com/Inglot-Sweden-734922536635929/?fref=ts
@inglottriangeln
@inglot_sweden
@Inglotdenmark
See you in my next post
Love
Lovette