Hi Lovelies,
Nyx Soft cream matte lipsticks 
A velvety smooth Soft Matte Lip Cream delivers a burst of creamy color and sets to a stunning matte finish. Surprisingly durable, lightweight and delightfully creamy,
Here are the Nyx soft cream matte lipsticks on medium and dark skin tones. From left to right you can see how Copenhagen, Transylvania, Paris, Havanna, Seoul and Rome look.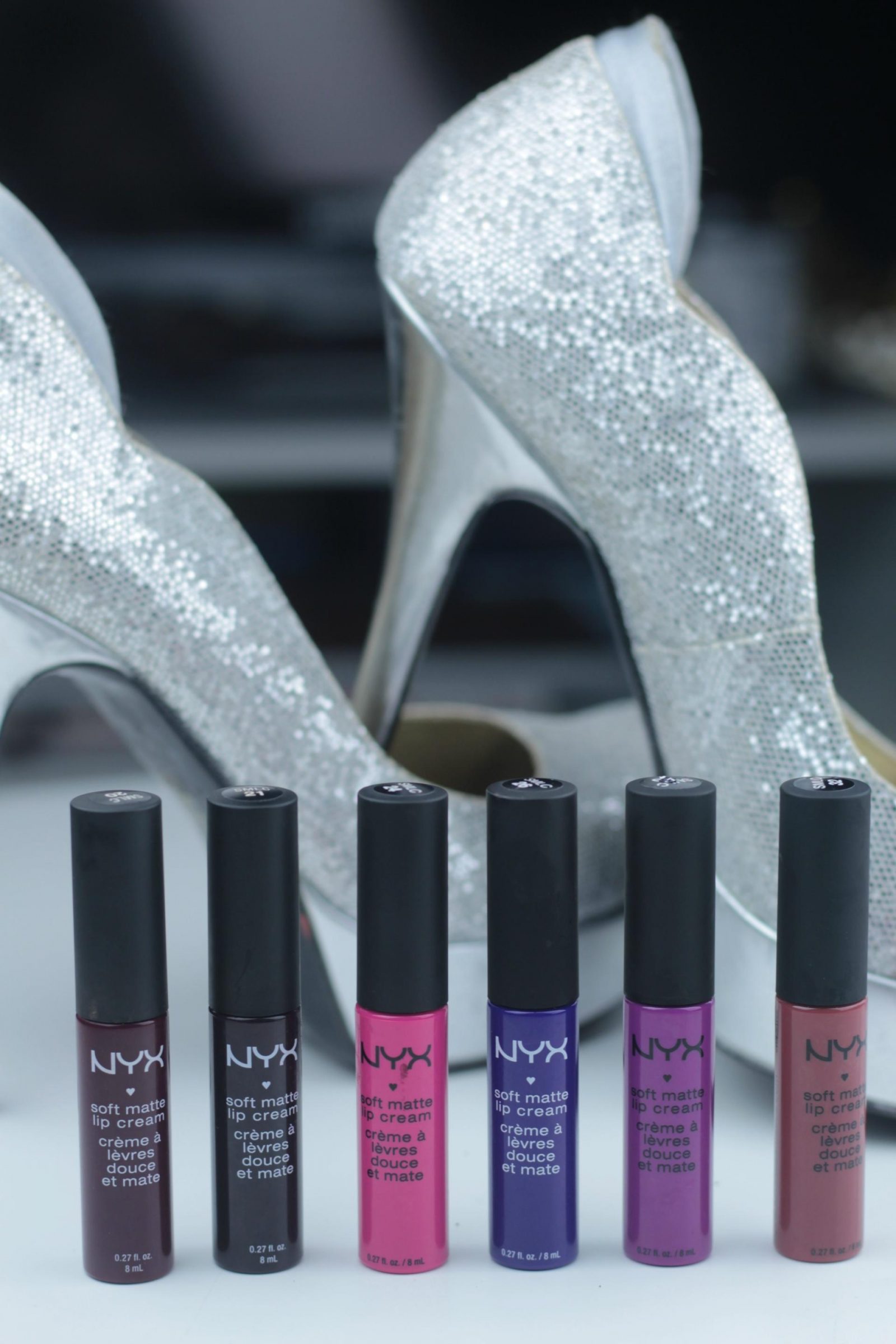 I personally love Copenhagen and Transylvania, but had some difficulty with Paris and Seoul which did not apply evenly despite several coats. Antoinette had the same problem. These two colours are better suited to lighter skin tones or for a very patient person who doesn't mind applying the product in six layers to get it right. The rest swatches in this image applied beautifully and had a thick consistency that lasted for 6 hours until re application was needed.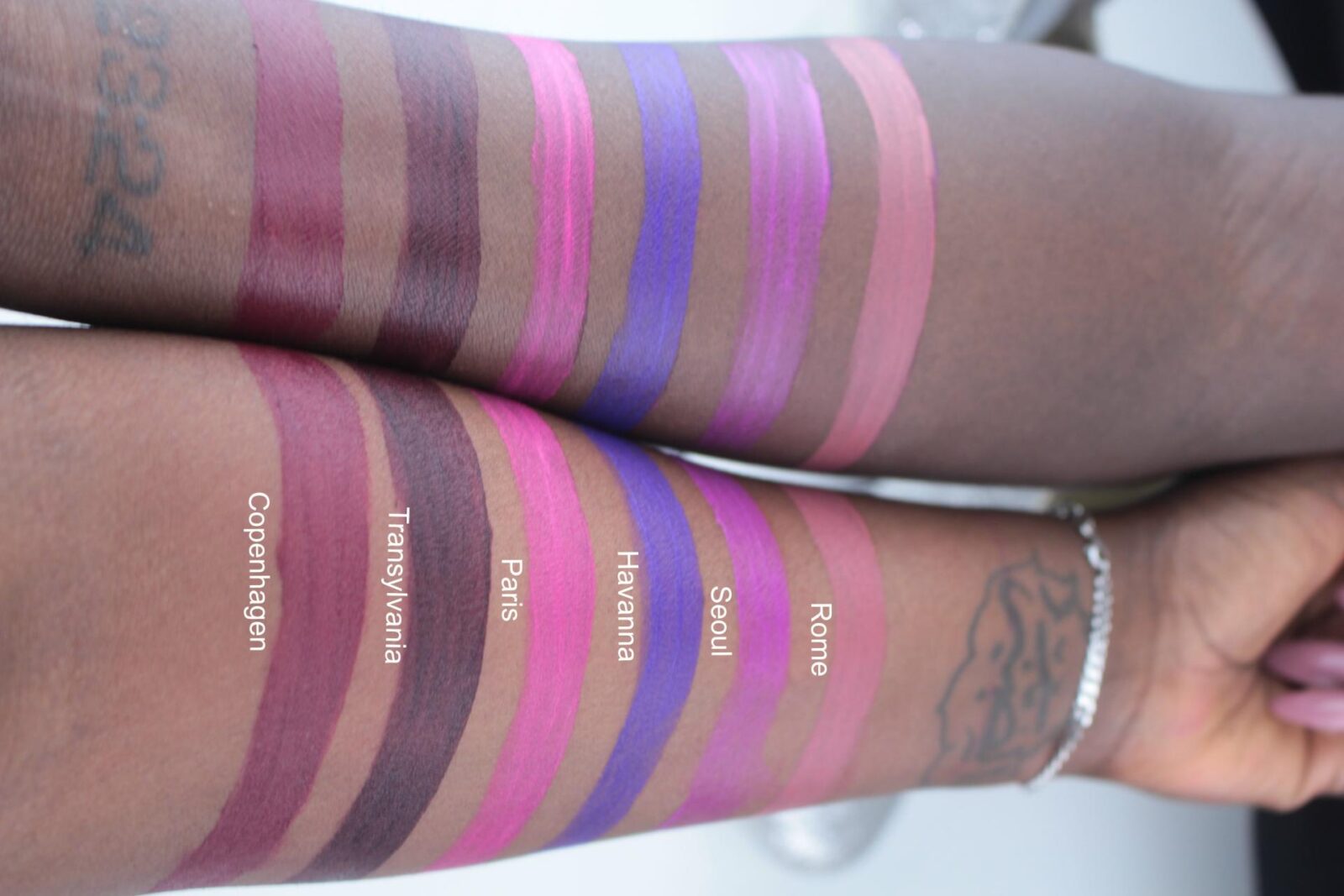 Nyx Full Matte Throttle Lipsticks
According to Nyx it's the color addict's ultimate fix and a makeup artist's dream: Our new waterproof Full Throttle Lipstick covers your lips with super-saturated matte color and features a unique bullet with a beveled edge for lining, filling and perfecting your pout to your heart's desire. We tested 7 shades on medium and dark skin tones and you can see the results below.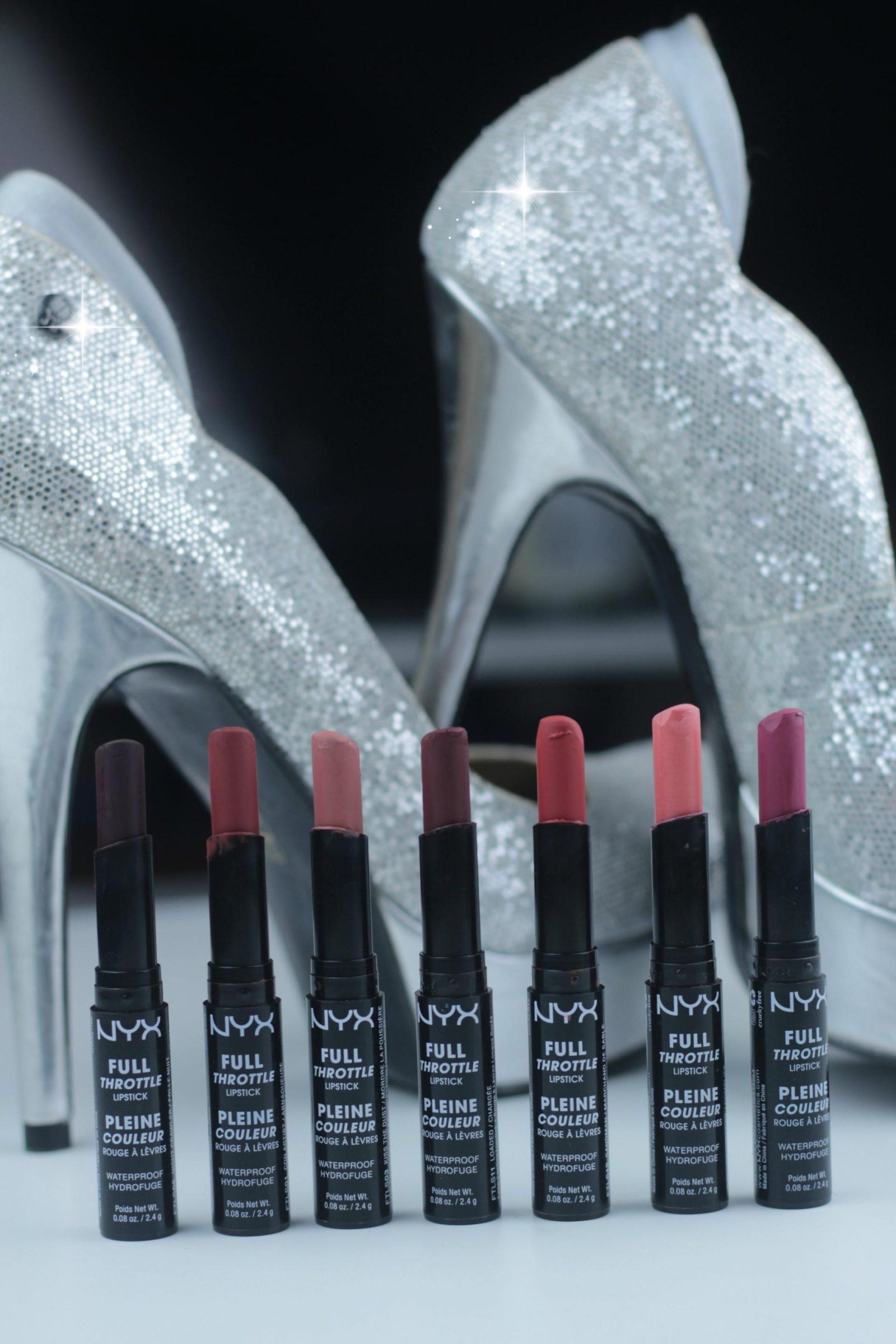 Antoinette and I swatched them on before swatching the Cream matte lipsticks….BOG MISTAKE because we had so much trouble washing these off. It took a waterproof remover, coconut oil and black soap before it washed off our hands. Which means it is exactly as advertised "WATERPROOF". Whilst we loved 6 of the shades we had issues with two of the colours 03 och 07 which were very hard to apply evenly on pigmented skin and lips. It takes several layers before it actually looks good. The rest looked great on our skin tones and stayed on like glue.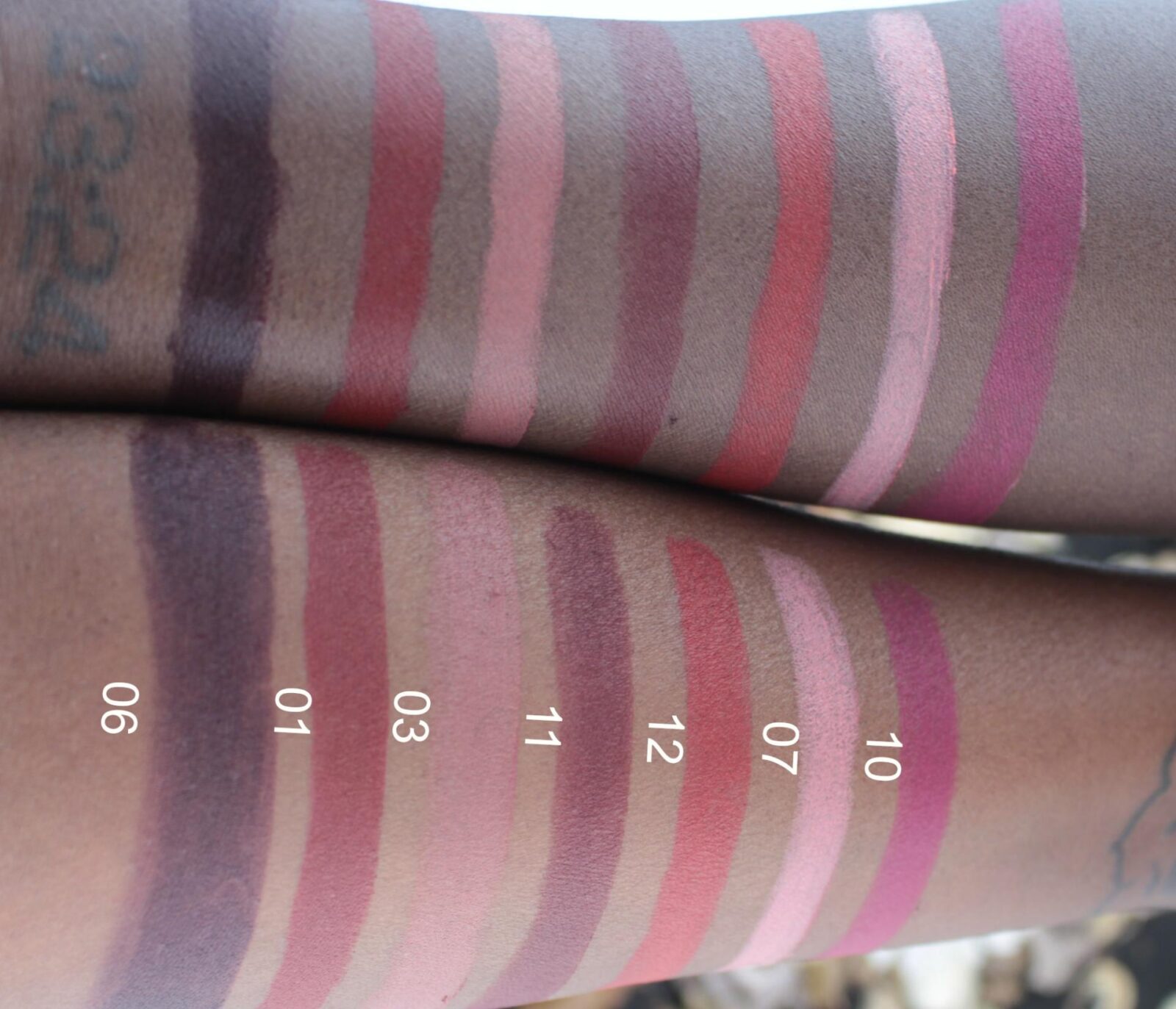 When it comes to price range i think Nyx is affordable for most budgets and is great for anyone looking to extend their makeup collection with some fun diverse colours. Since I am a Nyx addict i will be posting a lot more swatches and reviews on their products in the coming weeks as we as a full review with images.
Nyx is now purchased by Loreal and will be available in Åhlens and Kicks for those that can't wait to get their hands on the products. You can also order online at:
Kicks: http://www.kicks.se/nyx-b925?gclid=CIyp5dXNjs0CFYPUcgodIIgKdg
Åhlens: https://www.ahlens.se/varumarken/NYX