Hello from the UK Black Vogue,
Here is another tutorial on a smokey glitter look
Hi ladies as summer is approaching and the sun is shining the weather is sweet like fine wine I just thought I would bring you a glitter look. I have been really enjoying this glitter looks and it's very simple and I would like y'all to also shine bright like a diamond with your glitter looks.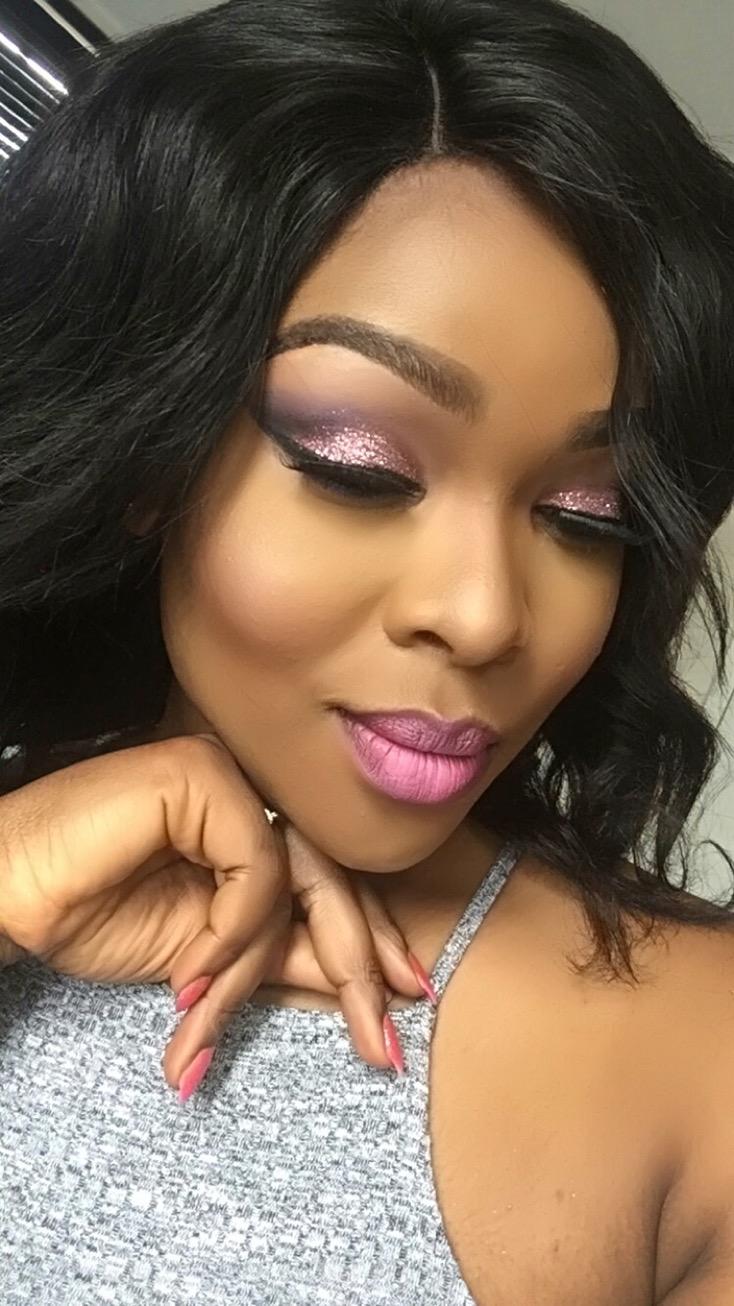 First things first base your lid with a primer or eye shadow base and the get some tape or shadow shields so that the person of the shadow is sharp. Go on with a deep purple for the smokey effect and then blend out but make sure you only go half way across and half way up. Make sure of this ladies please!!!! The. Once you have done the try and blend out with a shadow or powder that's matches your skin tone so there are no harsh lines. Then you want to go In with your lid colour I used a copper pinky colour from Make Up Reveloution Flawless palette and get that all over your eye lids and blend out again so it blends into the purple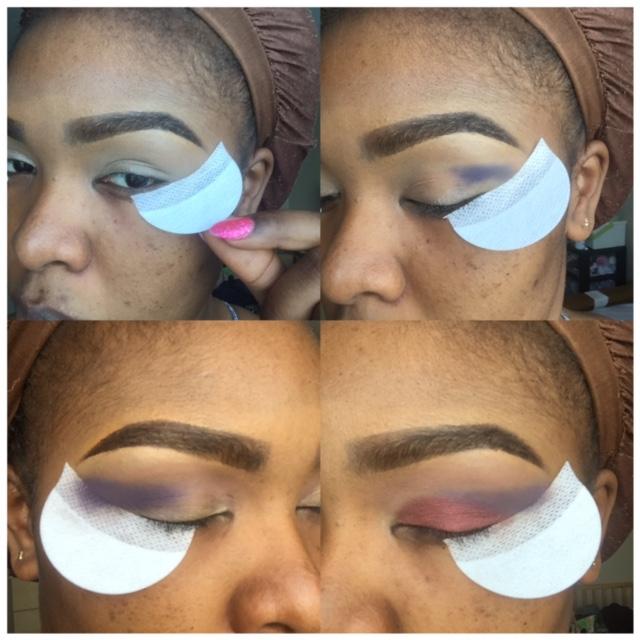 Once you have done this and your satisfied with the blend then apply your glitter on your kids with either normal white eyelash glue or glitter adhesive which ever your prefer. Pack that glitter on your eyelids only. Once you have enough using a pencil brush got in to last third of your eye and place some black eyeshadow and blend up this will enhance your smokey eye and give you a beautiful blowout look. Once this is complete get your liner and wing out and put on your lash.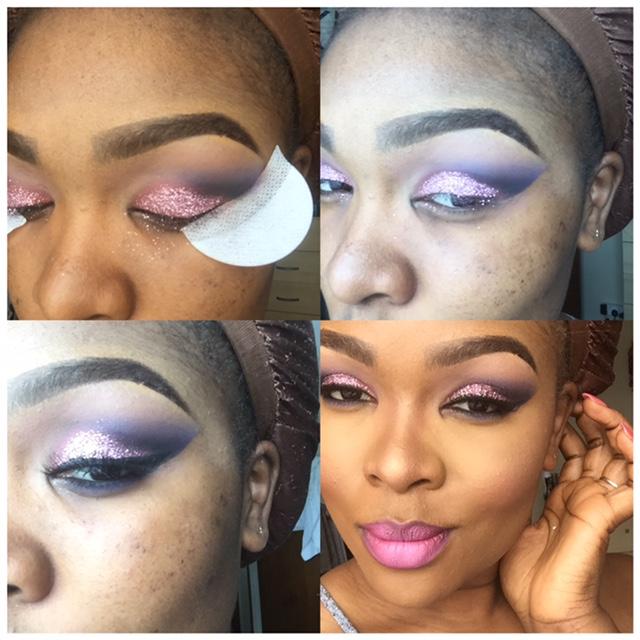 I hope you enjoyed this ladies and question add me on snap chat: HouseBrownin or on Instagram @HouseBrownin and I will answer all ???