Hello, Darlings!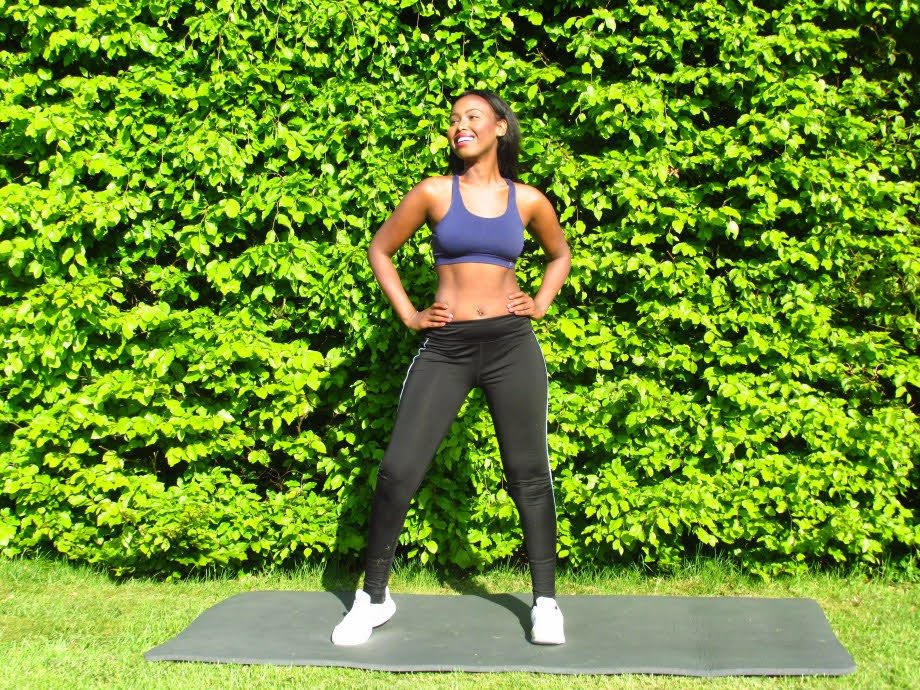 For many of us summer is right around the corner and for some of us like here in beautiful Norway it has already arrived! So in honor of this beautiful weather that God has blessed us with I decided to take my workout outside and get my daily vitamin D as well! Today I wanted to share with you all a simple workout routine that you can do at your own pace and in your own space! As a model I've always needed to find a way to workout without being dependent upon a gym or even equipment's. These exercises are easily to do- anytime and anywhere so if you are a working boss lady, an awesome stay at home mom or you just don't like the gym;-) Don't you worry! All you need is a bottle of water and a towel (or a mat) and you are all set! I tried my very best to show you how each one of these exercises are done but remember I am in no way shape or form a personal trainer but this works for me and I just wanted to share with you all because sharing is caring! But before we start, remember to always wear sunscreen if you decided to take your workout outside in the sun! So are you ready? Let's go!
DONKEY KICKS : TARGETS THE GLUTES
Get on all fours on mat. Keeping right knee bent 90 degrees, flex right foot and lift knee to hip level.
Lower knee without touching floor and lift again. Switch legs then repeat.15 rep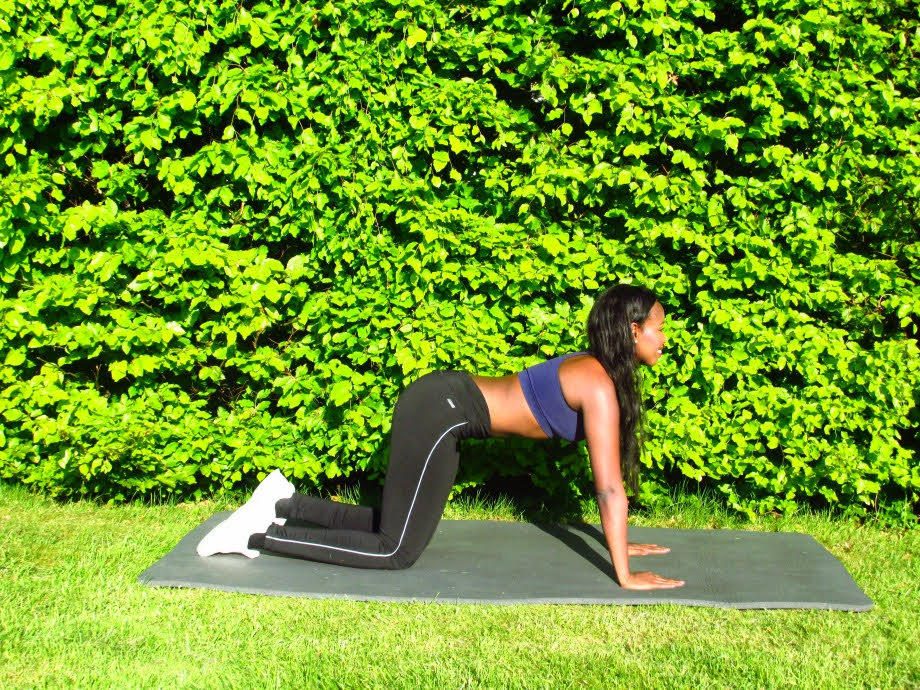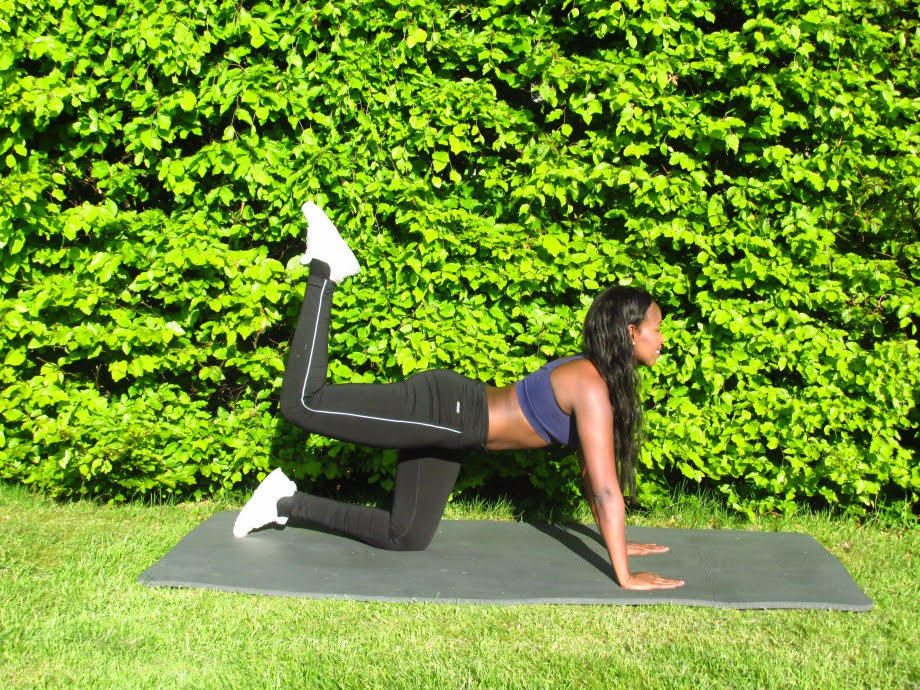 ​SQUATS: TARGETS THE THIGHS, HIP MUSCLES & THE CORE
Straight back. Weight on heels. Head up right. Keep your core tight. Legs parallel to the floor. Hold your arms straight out in front of your body at should level.
Slowly squat and slowly get back up to same position. 15 rep.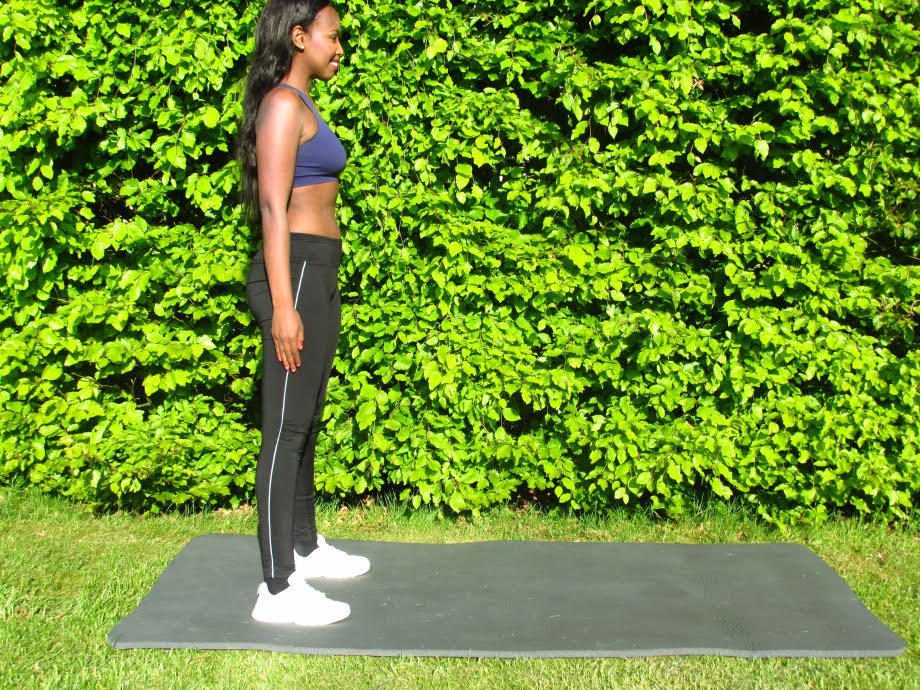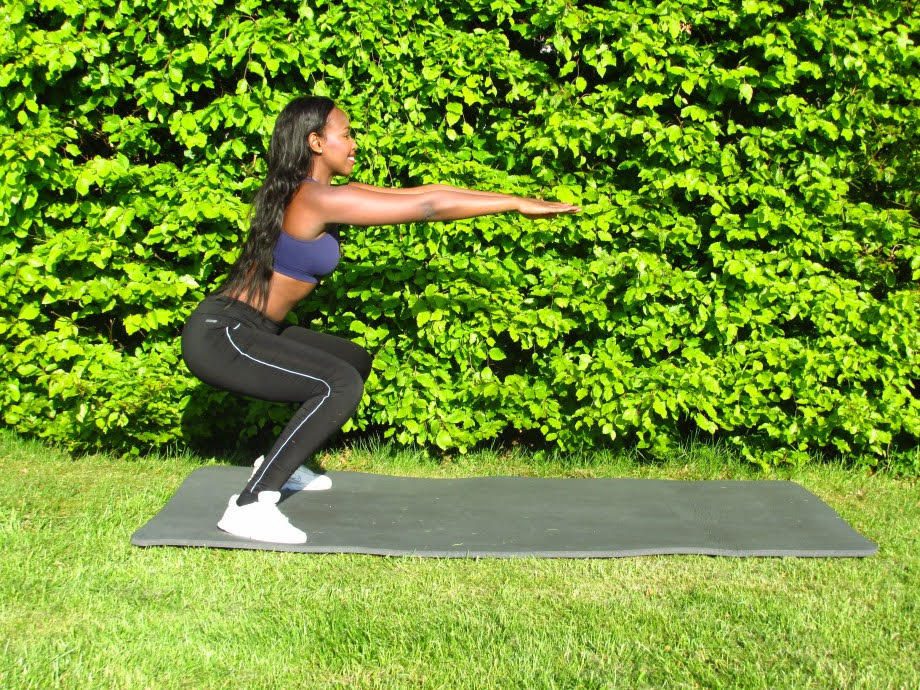 BRIDGE : TARGETS THE CORE & THE GLUTES
Lay flat on your back legs open shoulder width apart with knees raised off the floor (Similar to the way you would lie doing ab exercises).
 Elevate your butt off the floor such that a straight line forms between your hips and your shoulders. Keep this position for 5 seconds. 15 rep.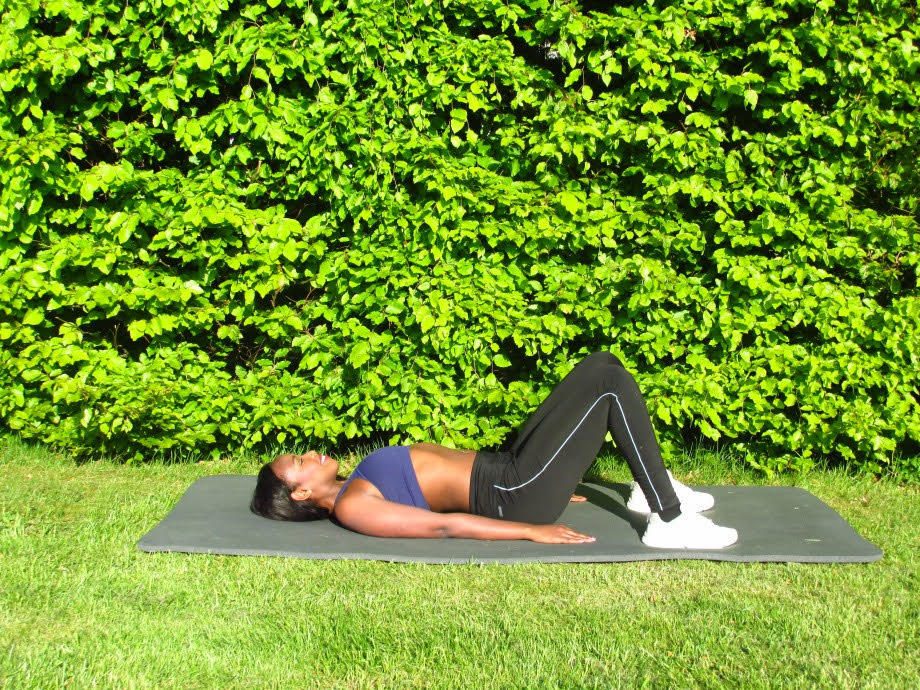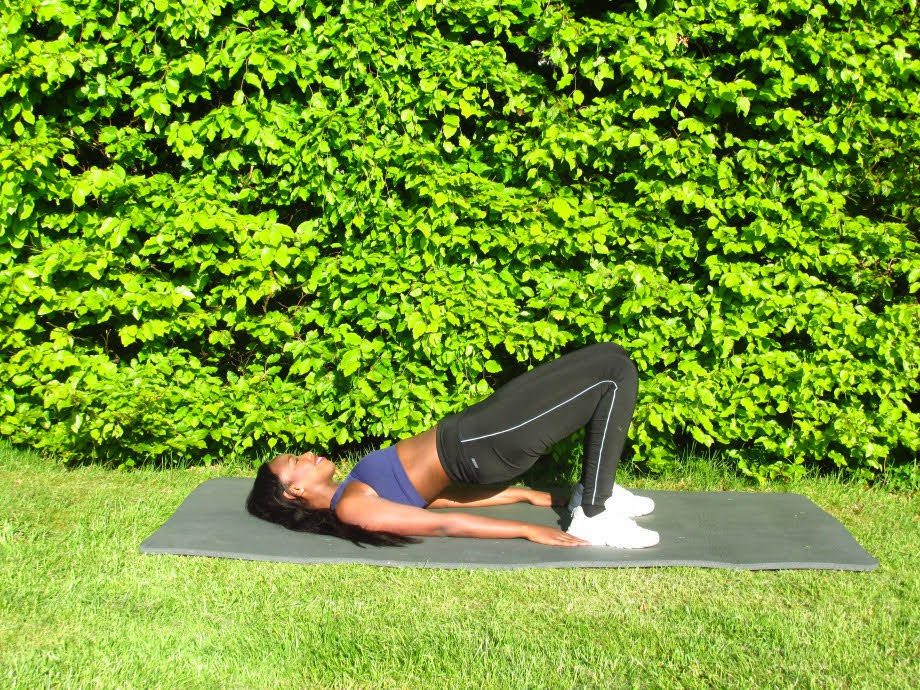 LUNGES : TARGETS ABDOMEN, HIPS & LEGS
Stand with with feet hip-width apart. Hands on hips and take big step forward. Bend knees until left thigh and left shin a parallel to the floor.
Rise up to starting position and switch foot. 15 rep.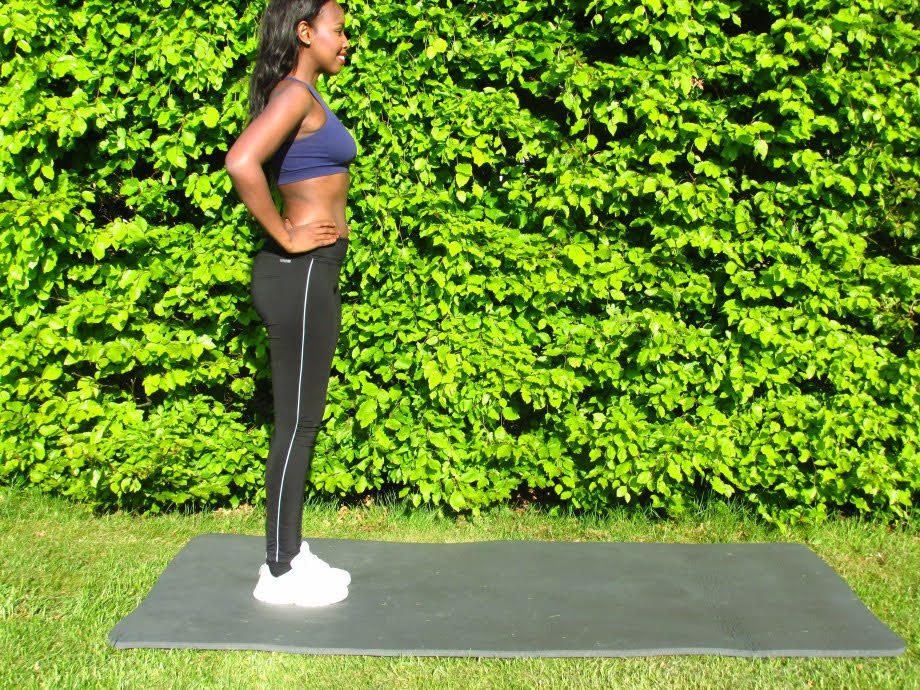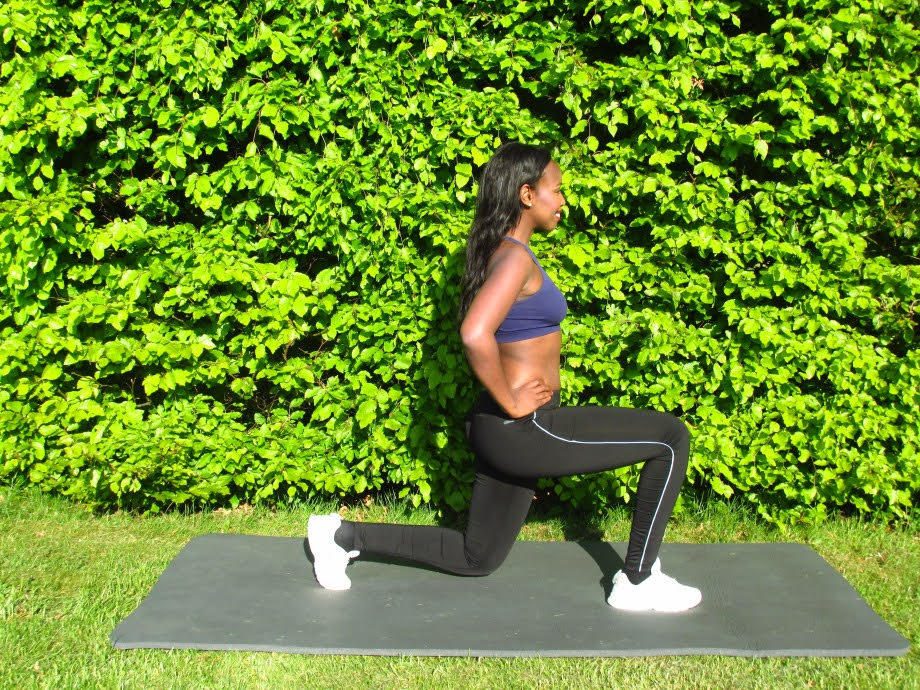 NOW THAT YOU ARE DONE REMEMBER TO STRETCH, DRINK WATER AND ENJOY YOUR DAY!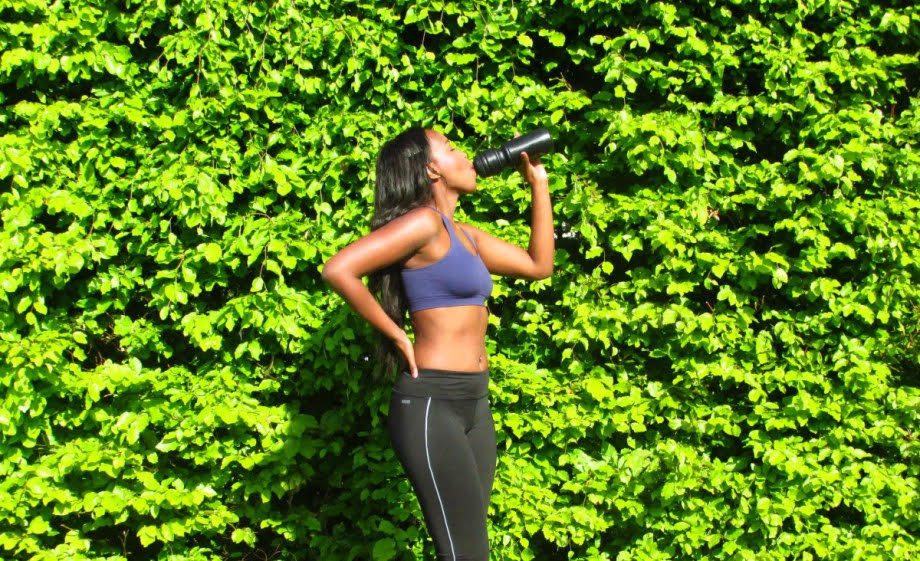 AND DON'T FORGET TO SMILE!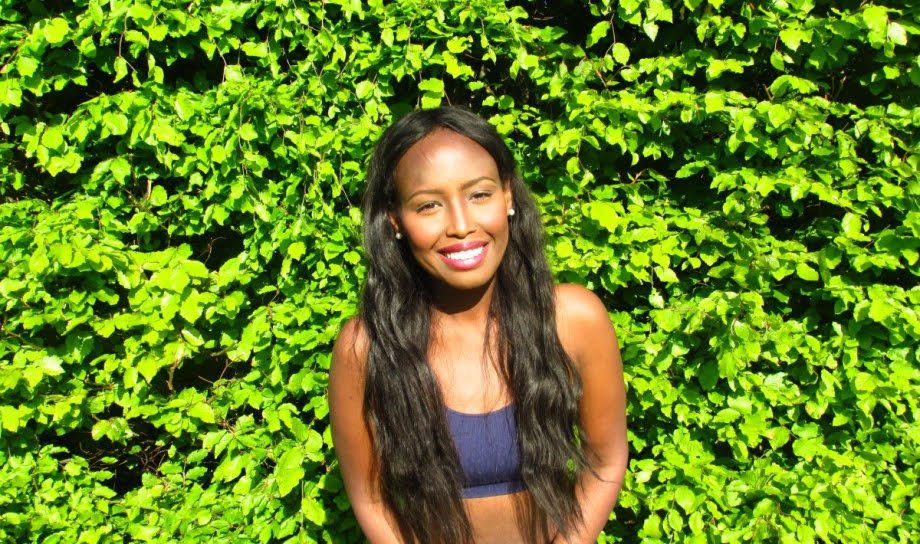 If you like to get to know me a little better you can visit my personal blog www.monalisas.no or follow me on instagram @onlymonalisa