Hi Lovelies!
Today our guest blogger is non other than our Sista Ify Pearl Mcneil from the United Kingdom who will be sharing her favourite highlighters for black skin with Black Vogue. Show her some love and positivity and enjoy her Post!
Mac gold deposit above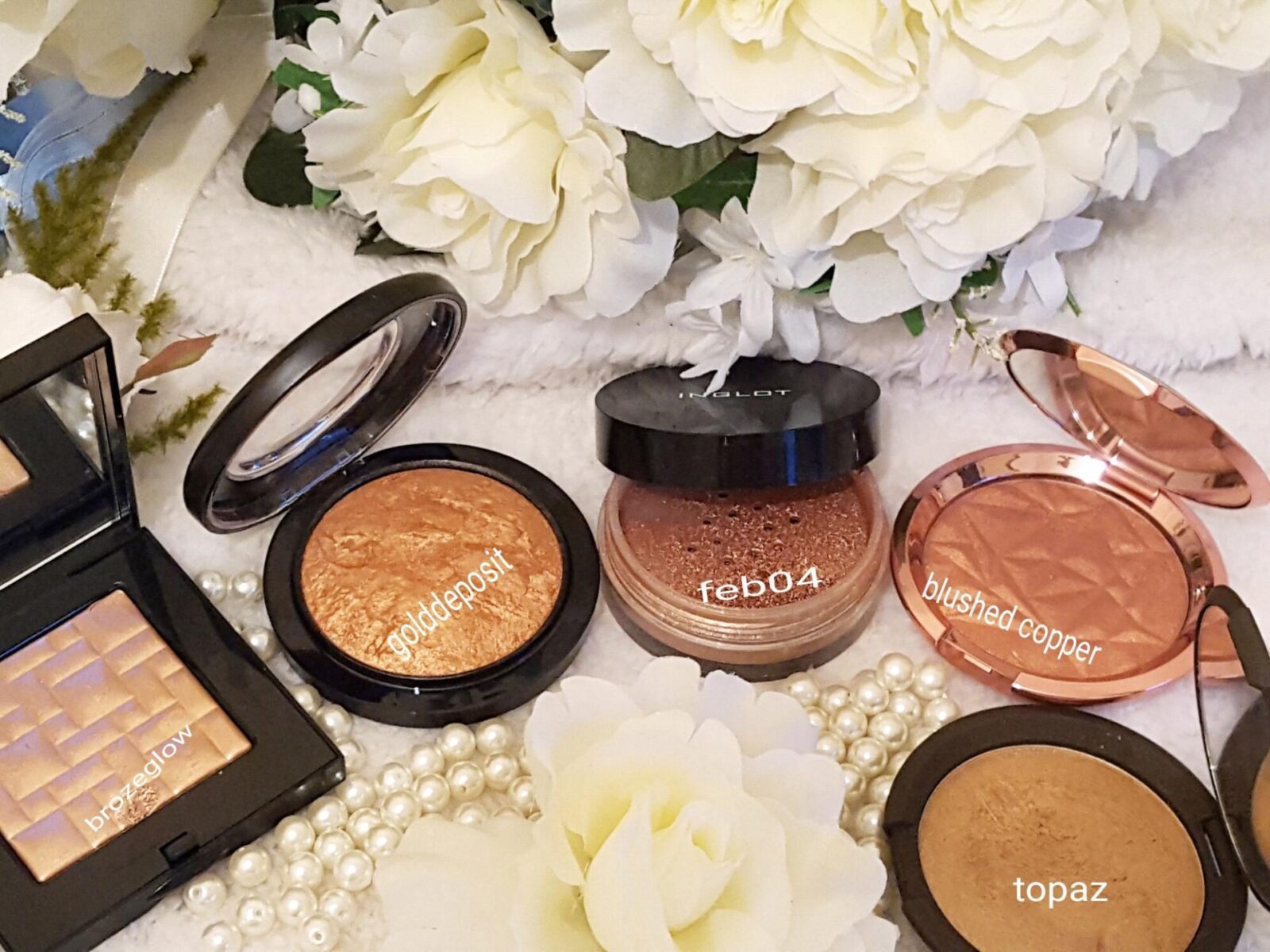 Highlighters
Highlighters has really been trending in the past few years but its highest peak was recorded in 2015 with loads and loads of permanent and Limited Edition springing up from cosmetic companies and in 2016 it doesn't seem like the trend is slowing down either because if you have seen the rainbow highlighters which is now on the rise in the beauty industry.
   For us women of colour highlighters could be sometimes intimidating because of our rich skin tone and under tone so enough caution must be taken while selecting a highlighter that best suits our skin because if we do not i it will come out all ashy and that's not nice either.
   HIGHLIGHTERS are a perfect finishing touch to our day to day makeup look as they could take our look from 0 to 100 in a snap, Highlighters comes in various form this days: liquid, cream, stick and powder form to mention a few and their prices vary from company to company. Drugstore on the other hand are really really stepping their game in the beauty world too and there are some highlighters in the drugstore which deserve a high-end pricetag because of the way they are made to compete with the high-end ones.
    Highlighters are also known to expose the skin's texture and pores even if it gives a nice glow at same time,that's why i personally will advice to set your foundation n pat the highlighter instead of swiping so hard on a textured or problematic skin.
  Mac cosmetics Gold Deposit skin finish highlighter  is one that is generally advised for women of colour, be you medium, dark to darkest this highlighter suits all skin tones.Other highlighters in my collection which are suitable for woc are:
bobbibrown  bronze glow
inglot shimmer dust in 
feb04
beccacosmetics blushed copper
beccacosmetics topaz
      From my swatches it will be seen that topaz and fold deposit are really really close n they could substitute each other 
     All swatches and pictures of the highlighters talked about will be shown in the pics below.
In conclusion, Highlighters can be worn by everyone n even the darkest person who enjoys her glow,its just a matter of making the right selection to suit your skin tone