Hi Lovelies!
Today we have Ikram from the Black Vogue family Sweden showing us how to create this look.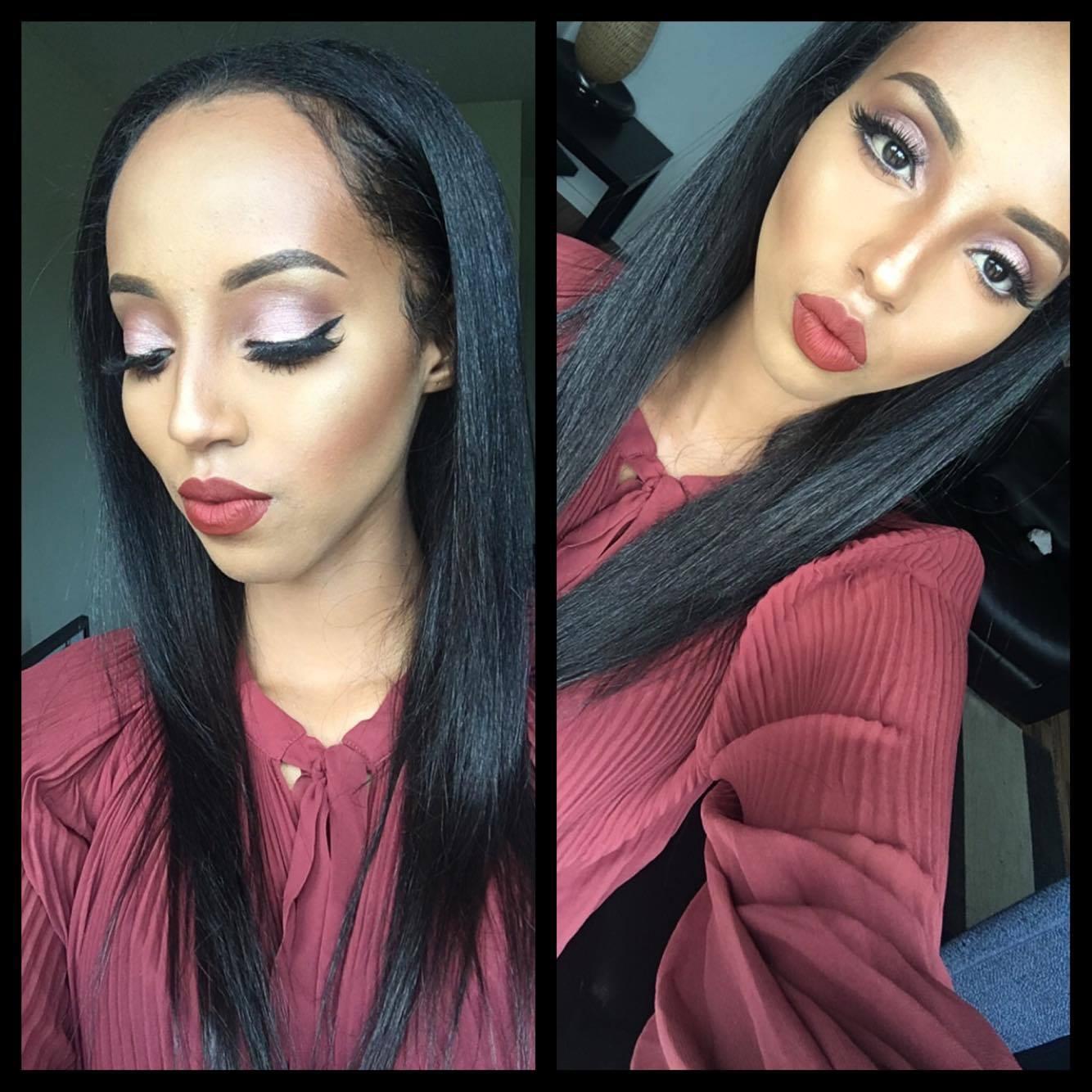 The first step to achieve really great make-up is to cleanse and prepare the face night before or same day. I like to cleanse my face using a exfoliating face scrub from L'Occitane, then use skin clearing toner, tea tree collection from The body shop. Moisturizing is the second step and i use drops of youth by The body shop to moisturize my skin. I use the Smashbox photo finish primer to prime my face before i start with my foundation. For foundation i have two favorites, Mac pro longwear foundation in shade NC43 and Bearminerals bare skin pure brightening serum foundation with SPF20 in shade bare caramel. The key to a flawless finish is to blend ladies! Blend Blend Blend.
I use my beauty blender to blend my foundation, this time i use my Beareminarals foundation. Make sure you blend the foundation to your neck and ears as well so you dont look like your wearing a mask. I highlighted my under eyes, forehead, nose and chin after putting on foundation using my Ysl Touche Éclat radiant touch concealer and contoured with LA girl pro concealer in shade toast. Same routine, Blend Blend Blend. At this moment you should have something like this: To set and bake i used the Laura marcier translucent powder. I went back to my contour and used the Anastasia beverly hills contour kit in medium to tan, i used the shade espresso to sett my contour and give my face some dimension.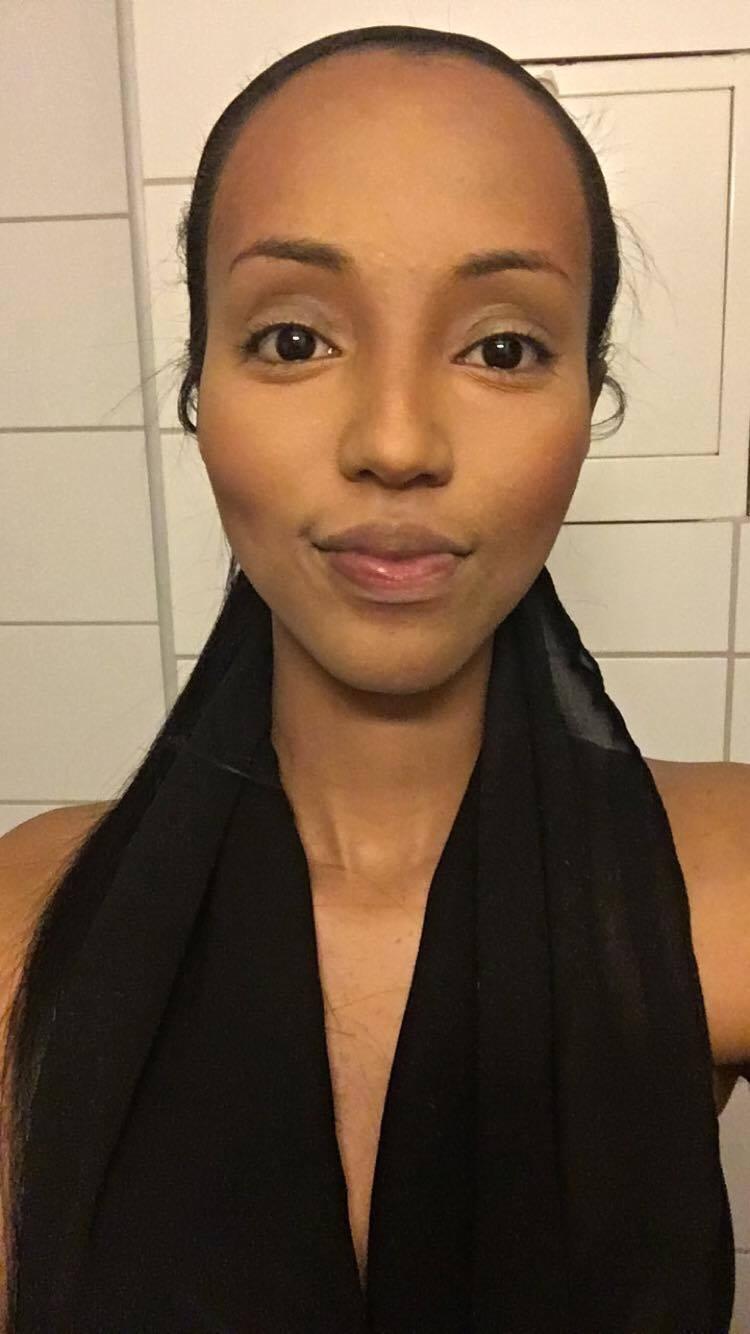 On my eyebrows i used the Nyx Tame & Frame tinted brow pomade, and set them with Anastasia beverly hills clear brow gel. The trick here is to put less product in the beginning and build on the end of the brow. By doing that you will achieve most natural brow.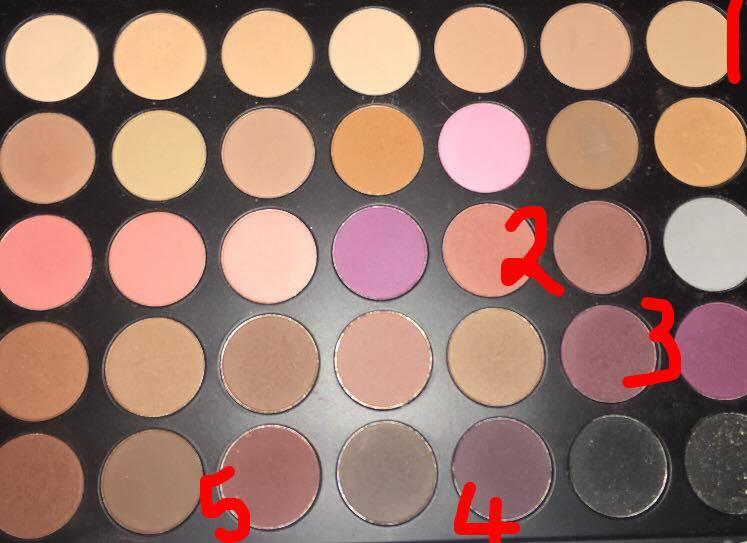 This time i didn't do anything smoky or dramatic, i went for a pink foiled lid with some warm tone colors on the crease. To achieve this look on the eyes i used the Morphe palette in 35N and Urban decay naked palette 3: As you can see on the Morphe palette i used the colors i put numbers on, and from the naked palette i used the shade Dust. Before applying  i prime my eyelids with concealer and sett them with my face powder. This will help the eyeshadows to blend well. I started with the lighter shade as a transition color and slowly build the crease darker with the other shades. The key is to blend really well. This will give your eyeshadow a flawless look. When blending make sure your not putting much pressure on the brush just blend slightly. You can go back and forth adding more product and blending till you get the look you want.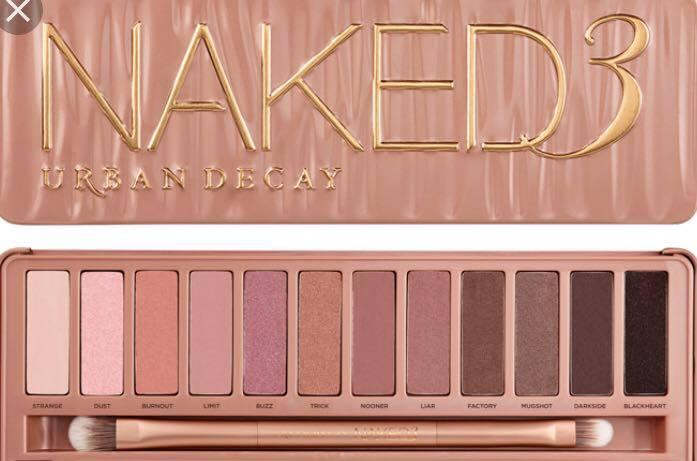 The shade dust from the naked palette has shimmer in it and has a lot of fall outs, so i did put some fix plus on my brush before applying on the lid. This will make the eyeshadow a pop even more and you get less fall outs. The best thing is to put on the eyeshadows before any face products at all. But in this case i didn't consider that first.
For the lashes i went for Velour lashes in style Lash in city. These are gorgeous lashes. Hands down! Now I'm almost done with face , eyes, and brows. Next i bronzed the face using Mac sun powder mineralize Skin-finish. I put this on the places that i contoured, the cheeks, temple of my forehead and sides of my nose.
For blush i used my sleek palette in Pumpkin 363, i used the shade Lantern. The favorite part, highlighting i used my new baby, Mary-lou manizer by The Balm. This is a beautiful highlighter. I usually highlight the highest part of my cheekbones, cupid bows, and the tip of my nose. Before i apply the highlighter i spray my face with the fix plus and wait like 5 to 10 sec and apply the highlighter this trick with make you highlighter to pop even more.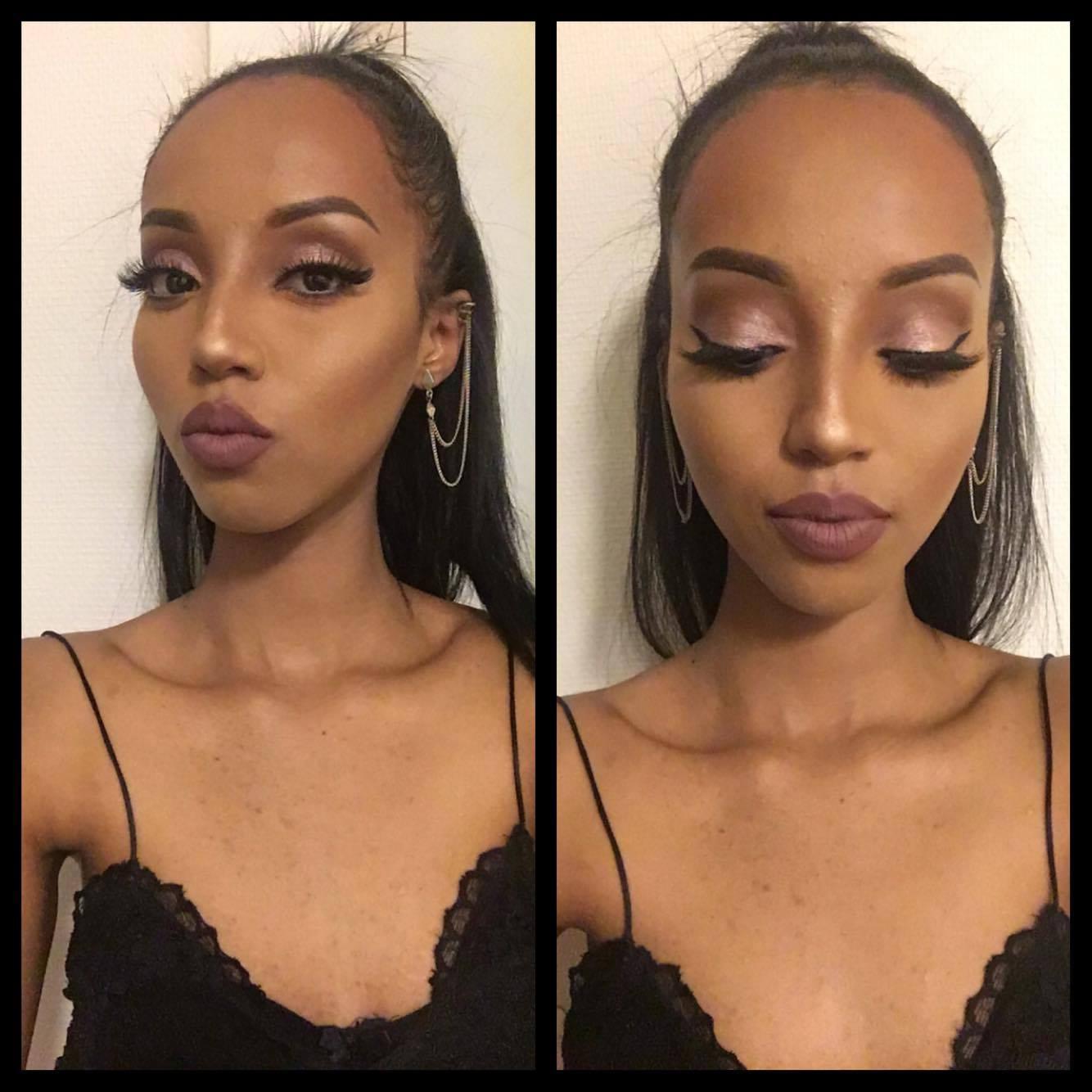 On the lips i have to lip combinations, one is more like a nude shade and the other one is a burgundy shade which can go really well with this look. I used the mahogany lip liner from Mac and Nyx soft matte lip cream in shade San paulo. The second lip combo is Plum lip pencil from Mac and Lime crime cashmere matte lipstick.