Hi Lovelies,
for nearly 12 months now I have been noticing comments and complaints within the black vogue forum regarding nail bars and the consistently bad service that is received by our members. This blog post was requested and will be updated according as I find out and sample more nail bars in Stockholm. For now I list below some nail bars you really want to avoid, some you might want to try out and some that should not be missed. Lets start with the good by listing and ranking the best one by far.
Best nailbar:
Bestofnails at Hötorget (Tunnelgatan 1)
Instagram: @natalibestofnails
Website: www.bestofnails.se
I was tipped off about this nail bar by a friend that actually travels miles just to go to this specific nail salon. The customer service was deemed to be very conscientious and topnotch and of course I had to try it out. I called last Friday to book a time and they were fully booked but they had a spot today at 13.30 which I promptly accepted. As always I was very skeptical going in but within 5 minutes all my fears dissipated. The nail technician I had is called Natalia and she took her time to sculpt and perfect my nails like I never experienced before. I did a refill and rebuilt two of my nails as well as adding Swarovski crystals to six fingers and this cost me a total of 790sek, I believe a refill costs about 590 sek. I was offered coffee as soon as I entered the salon and she specifically asked me exactly what designs and colors I wanted, she didn't pressure me into anything and once everything was completed I was very very satisfied. If I had to rate this salon I would give it 8.5 out of 10. Below you can see the before and after of my nails.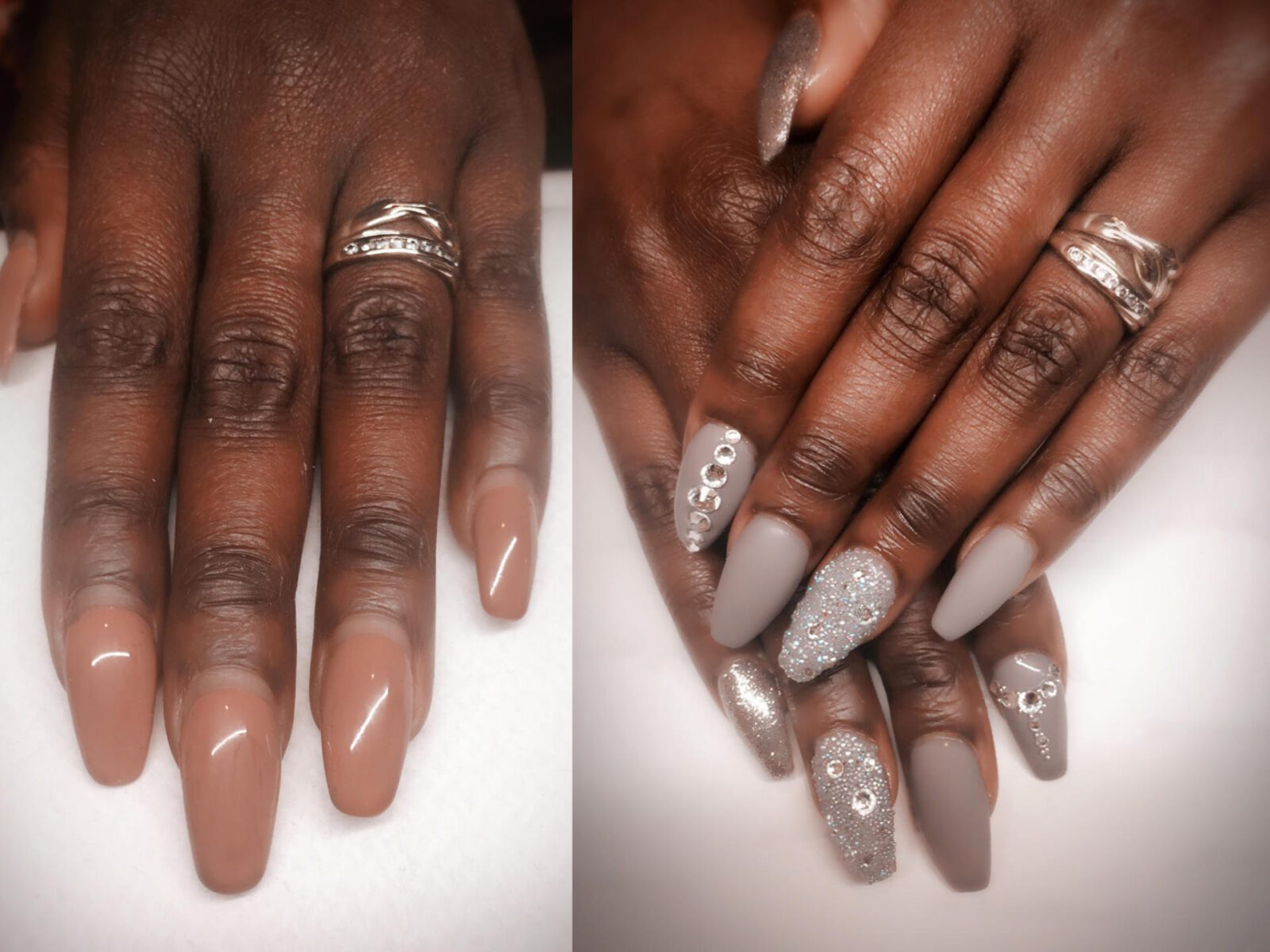 Price: Quite expensive but worth it for the good work they do
Cleanliness: Very clean environment and the feather duster used on the hands looked brand new. They disinfected my fingers repeatedly before each session.
Time: It took 2 hours of meticulous work.
Customer service: Very impressive customer service with conscientious staff
Rating: 8.5 out of 10
Mediocre nail bars
Nails centre – Södermalm

So this nail bar is probably the closest nail bar to my home and I used to regularly visit to have my nails and feet done. Due to the fact that I am a regular who knows their prices and describes what I want repeatedly they have over the course of 6 months learnt to do my nails how I like them. If you are visiting them for the first time then be aware and do take a friend with you as it can be very daunting sitting there whilst the nail technicians talk amongst themselves whilst ignoring your existence. I do call this nail bar mediocre because it doesn't really offer the best customer experience and you will have to repeat yourself over and over again if you want your nails done right. Furthermore if you are new they will try to up the price by 50% which has happened to me quite a few times.
Price: Not the cheapest but not the most expensive either. Refills are 450sek -500sek depending on what you are having.
Cleanliness: Clean environment and the feather duster used on the hands looked like it had been through hell and back….very dirty and they clear the table with it before using it on your hands. No disinfection of the hands once done and no lotion offered for dry hands.
Time: It normally takes 1 hour
Customer service: Sub par considering that the nail technicians do not take direction well even if you bring and show images of what you want. They over buff the nails to the point of torture and are not very honest about prices.
Rating: 5 out of 10
Worst nail bars
a) VLT Nails Hötorget

b) Galaxy Nails Södermalm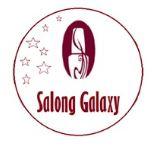 c) Five Five Nails Mood Galleria
Now here are some of the nail bars you should not be caught dead in! I am talking about bleeding cuticles (VLT nails), Sore swollen fingers due to over buffing (Galaxy nails) and last but not least Nails that cost over 500sek and fall off after 4 days (Five five nails mood galleria). These are salons where communication with staff is difficult, if you cant stand the pain of having your nails buffed to the point of torture then deal with the staff speaking very rudely about you and throwing your hands around like it was a piece of trash. The worst part about these three salons is the fact that they are not cheap but the owners themselves refuse to take ownership when you as a client make an official complaint. At one point in VLT nails my nail bed was bleeding due to being manhandled by the technician, at Galaxy nails my fingers were throbbing directly after the extensions were added and continued into the next day. At five five nails the acrylic extensions took 45 minutes to complete so somehow I should have known that they would fall off after 4 days….
Price: Expensive for the crappy service that is offered.
Cleanliness: Looks clean on the outside, but again very dirty dusters.
Time: took 45 minutes of a rushed job.
Customer service: What customer service?????
Rating: 1.5 out of 10