Hi Black Vogue,
Because so many often ask me what skincare products I use, I will now tell you about two serums
that I use daily and that suits us with darker skin tones
As you probably already know, skin care is extremely important to keep in mind , all your makeup products will sit and look better if you have a good skin care routine and if you use products designed for your specific skin type.
2 products that I can not live without right now is:
Visionnaire serum from Lancome and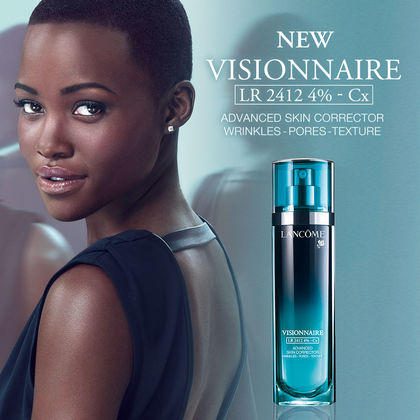 Dream Tone No3 serum also from Lancome.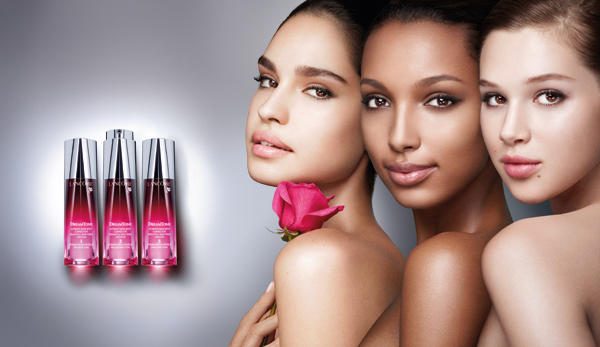 The Visionnaire serum I use every morning after I wash my face with my facial cleanser and after I used my toner. You do not need much at all of this product and a small amount goes a long way, I use two pumps and it is enough for the entire face.
Visionnaire serum works on the luster of the skin and reduces fine lines , pores and imperfections and is so gentle that it can be used under the eyes.
I use this product in the morning because I get an incredible glow on my skin and I notice that my make up looks is better during the day, and when I choose not to wear make up my skin will have a a healthy glow.
Dream Tone No3 , I use at night after I washed my face and used my toner. This product has really helped me reduce the color difference on my face which usually is a problem that many people with darker skin tone experience as well as reducing the pigmentation spots that we usually can suffer from especially during pregnancy or exposure to the sun without using sunscreen.
Since I worked in the beauty industry for many years , I have recommended this product to many women who asked me for a product that can help them with their skin not looking ashy and who wanted to overcome hyperpigmentation, uneven skin tone and color differences as well as reduce their acne scars . The feedback I have received was only positive and therefore I can highly recomend this to you.
I hope this will be a help to you and that you will love these products as much as I do. I will continue to blogg about the various beauty products that I 've tried , and that suits us with darker skin tone and it will be a pleasure to accompany you on this trip!
See you soon / Antoinette